Advisor Instructions
Instructions for Concurrent Students: Click Here
1) Log into AccessPlus with ISU ID and Password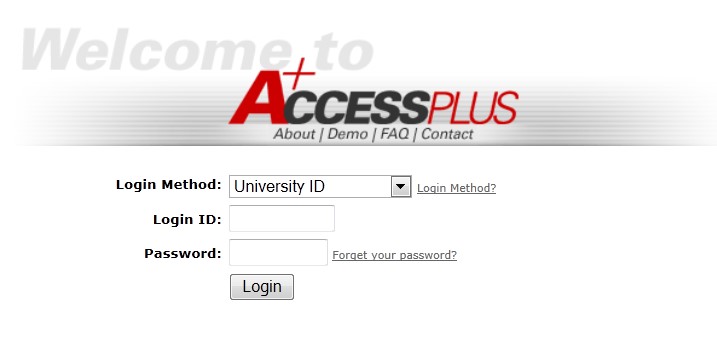 2) Click on 'Faculty/Advisor' tab, then 'Dept Advising Svcs' from the menu on the left-hand side.

3) Click on 'Degree Audit,' enter a Student ID or name, click 'Connect to ISU Degree Audit.'



4) The Request an Audit screen will appear.


5) You can also search for students by using the dropdown by 'Students.' Note that you must click directly on the arrow to choose a student from the returned results.




6) To run an HTML audit for compatibility with most mobile devices, click 'Run Declared Programs' on the Request an Audit screen. HTML audits allow the collapse and expanse of areas within the audit for easier mobile viewing. The system will default to HTML after each audit is run.

7) To run the audit as a PDF document, scroll down to Advanced Settings and click on 'Click to view available options' to select PDF format. Now click 'Run Declared Programs.'

8) The Completed Audit Requests screen allows you to choose which audit to view. To save the audit, choose 'View Audit' next to the red PDF symbol. This opens the 'Audit Results' tab and allows the audit to be downloaded and saved as a PDF.


9) A PDF audit will have the student's name, ID and Iowa State University in the header.

10) Advisors have the capability to run a 'What-If' audit for their students. Choose 'Select a Different Program' on the Request an Audit Screen. Use the drop-down boxes for major and catalog year. A 'What-If' audit can combine applicable majors, options, minors and/or certificates.