Congratulations Spring 2015 Graduates!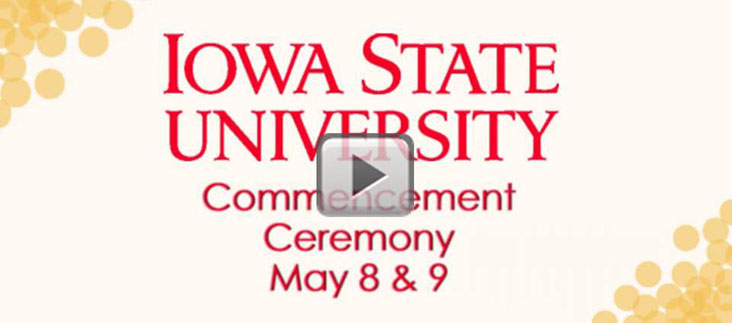 Be a part of Spring 2015 university commencement! More details at: http://www.graduation.iastate.edu/. Featured again this year is a commencement Twitter feed. Remember to use #cyclONEgrad when tweeting your commencement photos and shout-outs and view them on Tagboard, which is already up and running!
---
Iowa State Provides In-State Tuition for U.S. Veterans, Military Personnel, and Family Members
Iowa State University is proud to announce that beginning Summer Semester 2015, U.S. Veterans, military personnel, and their children and spouses/domestic partners will receive in-state residency for admission and tuition purposes at Iowa State.
This change to extend residency adjoins with the Home Base Iowa Initiative, and goes beyond the mandate of the Veterans Access, Choice & Accountability Act of 2014, which requires public colleges to provide in-state tuition to Veterans and eligible dependents beginning July 1, 2015. More information.
---
New Video Tutorials Available
Need assistance running your degree audit or checking your graduation status? We have a video tutorial for that! Just click on the links.
---
Spring Semester 2015
Final exams, Mon. - Fri., May 4-8
Graduate College Commencement, Fri., May 8
Veterinary Medicine Commencement, Sat., May 9
Undergraduate Commencement, Sat., May 9