Enrollment Statistics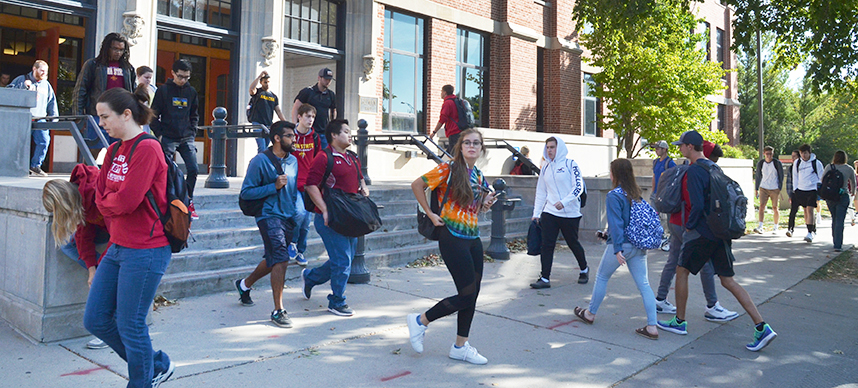 Iowa State Spring 2023 at a glance

Total Enrollment: 27,854

Undergraduate Total: 23,238 students
Graduate Students: 3,991 students
Professional Students: 625 students
 
Spring 2023 University Summary Report

ISU News Service Release
---
Interesting Statistics 2023 
The first-year class is the most diverse class in Iowa State's history, with a record 671 U.S. multicultural freshmen enrolling, representing 20.2% of the first-year class.
Students come from every county in Iowa, every state in the country, and from 114 countries.
This Spring, 15,385 Iowans are attending Iowa State (55.2% of the student body).
A total of 2,351 international students enrolled at Iowa State in Spring 2023, comprising 8.4% of the total enrollment.
Of the total number of students enrolled in Spring 2023, 12,731 (45.7%) were women and 15,123 (54.3%) were men.
Of undergraduate students, 45% were women, while 82% of professional students were women and 45% of graduate students were women.
About the Data 
Enrollment reports are released on the 10th academic day of the Fall and Spring semesters (early-September and late-January), and on the 10th day of the second summer session (late-June). 
The above information was prepared by the Office of the Registrar, Iowa State University. Iowa State employees may access additional data through the Student Self-Service portal of e-Data via their OKTA Dashboard. Additional public reports are available from Institutional Research.