Join us for Fall 2015 Commencement on Dec. 19!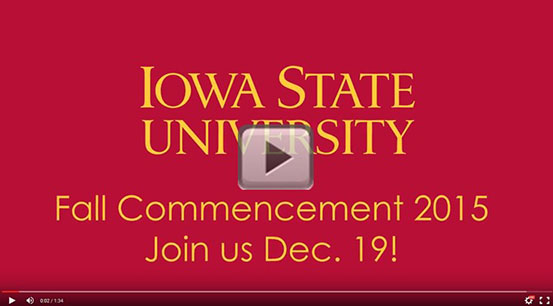 More information at http://www.graduation.iastate.edu/.
---
Fall Final Exams Schedule Updated
The group final exams schedule has been updated with room assignments. For details see: http://www.registrar.iastate.edu/students/exams/fallexams.
---
Schedule Planner updated
Need a walk through of the new Schedule Planner? Check out the following video for some helpful tips.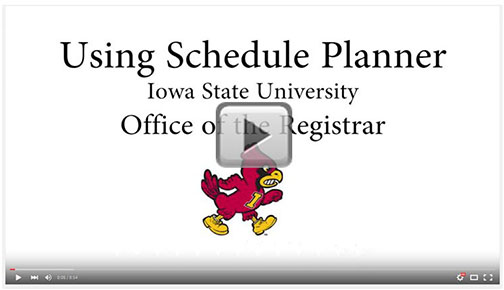 ---
Fall Semester 2015
Thanksgiving break, classes recessed, Mon.-Fri., Nov. 23-27
University holiday, offices closed, Thurs. & Fri., Nov. 26 & 27
Commencement, Sat., Dec. 19
University holiday, offices closed, Thurs. & Fri., Dec. 24 & 25